Omron Hem-7156 Healthcare Automatic B.p Monitor without AC Adapter (OMRON)
Omron Hem-7156 Healthcare Automatic B.p Monitor without AC Adapter (OMRON)
Warranty : 3 Years
It has a cuff wrapping guide
It detects body movement
It detects irregular heartbeat
It features enhanced IntelliSense technology
It stores 60 measurements in memory with date and time
About the Brand: Omron Healthcare India Pvt. Ltd Is Providing Innovative Medical Technologies And Products For Monitoring And Therapy. With Omron's Competent Technologies, Reliable And Effective Healthcare Devices Are Guaranteed To Enhance Any Health Management Regime. Whether You Need To Keep That Hypertension In Check Or Take The Temperature Of Your Child, You Can Confidently Rely On Omron.
Information about Omron White HEM 7156 Blood Pressure Monitor
Omron White HEM 7156 Blood Pressure Monitor allows getting accurate readings during blood pressure monitoring.
Features
     360° Accuracy IntelliWrap™ Cuff
                Effortless clinical accuracy from the comfort of home
      Cuff Wrapping Guide
             Guides user to the right cuff wrap by indicating "OK" to ensure an accurate and reliable blood pressure measurement
   Body Movement Detection
              Prompts user to retake measurement when an error is detected due to body movement
 Irregular Heartbeat Detection
             An irregular heartbeat is a heartbeat rhythm that varies by more than 25% from the average  heartbeat rhythm detected while the unit is measuring blood pressure.
 Hypertension Indicator
            Heartbeat symbol blinks if your systolic or diastolic pressure is outside the standard range (above 135 systolic/85 diastolic mmHg).
 Accessories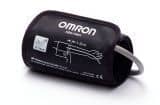 IntelliWrap™ Cuff (Fit Cuff)
HEM-FL31 Type B 22 – 42 cm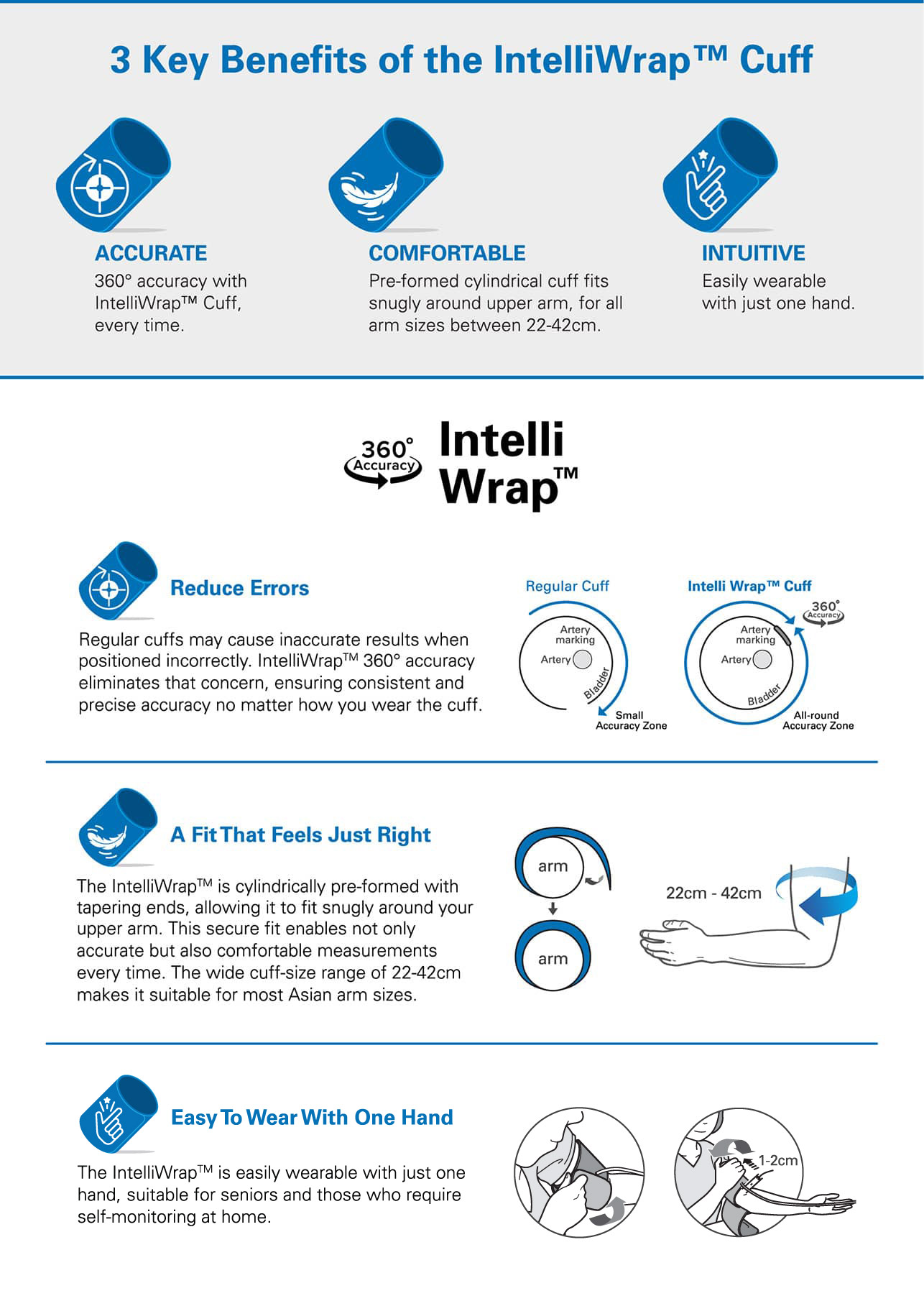 Safety Information
Read the label carefully before use

Store in a cool and dry place away from direct sunlight

Keep out of reach of the children
---
Country of Origin: Vietnam